Text by the Editorial Staff
In the collection you will find the earliest versions of The Scream, as well as Madonna, The Girls on the Pier, The Dance of Life, and The Sick Child – artistic statements that are captivating in their ruthless honesty and profound humanism.  
The Scream and the other works by Edvard Munch are on display and presented in the Edvard Munch room in The National Museum.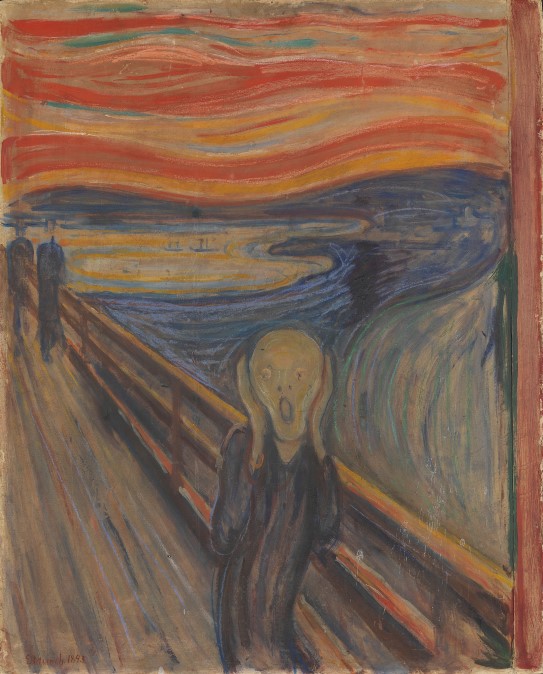 The Scream
Painted in 1893, Munch's iconic Scream was donated to the National Gallery in 1910. In terms of its fame, this painting now rivals works such as Leonardo da Vinci's Mona Lisa (1503) and Van Gogh's Sunflowers (1888). Few artworks have inspired filmmakers, cartoonists and other artists to the extent that The Scream has done. The painting is a radical and timeless expression of human fear.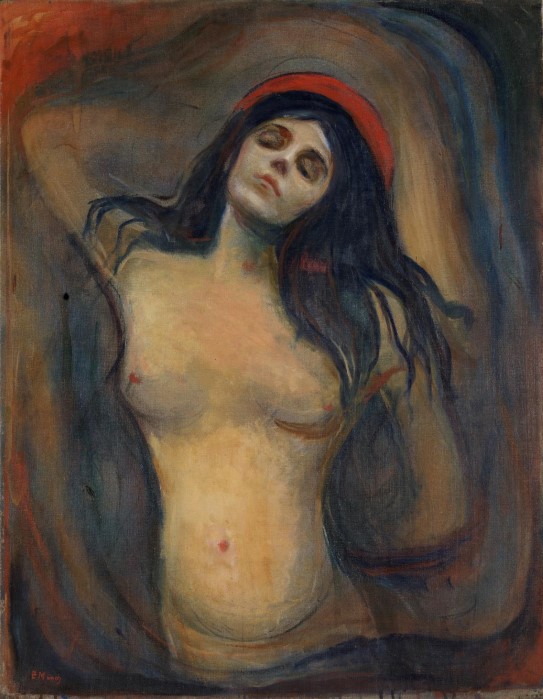 Also one of the most important and best known motifs of Edvard Munch's oeuvre, Madonna was at the centre of his "Frieze of Life" series.
Edvard Munch in the National Museum
In the Munch room in the National Museum, 18 of Munch's most important works are on view. 
Here are The Sick Child, The Scream, The Dance of Life, Ashes, Death in the Sick-room, and more on display.
There are also Munch paintings in other rooms in the museum, placing him in a wider context.