Guided tours in the National Museum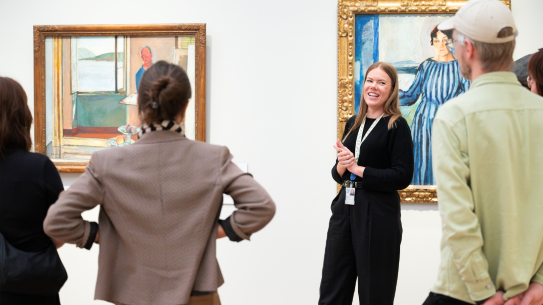 The National Museum offers guided tours for every taste. Whether you want to learn more about art, architecture or design, or seek insight into a specific topic or period, the museum has an offer for you.
We offer open guided tours in the National Museum and National Musem - Architecture. The tours are free, but require a ticket to the museum.
Questions?
Contact omvisninger@nasjonalmuseet.no
Guided tours must be booked or canceled at least 14 days in advance.  
Keep tickets ready for entrance, and show up early.
We offer guided tours in Norwegian and English. On request we can also offer tours in Spanish, Italian, Portuguese and French.