How to use My Collections
With My collections you can create your very own collections of works from the National Museum. This is how it works.
In the National Museum's digital collection you can find over 40 000 objects from the museum collection.
With My collections you can even create your own collections, and add your favourites, or collect works related to a topic of interest. Make your own space with the collections you care about.
Create a user
You can add any work you find through the search function or on other sites of the digital collection. But first you need a user. Go first to nasjonalmuseet.no/en/collection
Click the "Log in" button in the top right corner, or try to add a work by clicking the heart symbol placed on it. You will be prompted to log in or register a new user.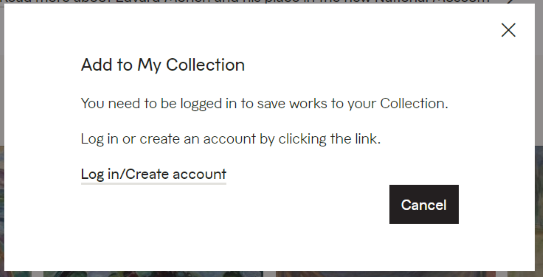 Register with an e-mail address or a Facebook account. You may need to confirm your e-mail address.
You will now find your account under your username in the top right.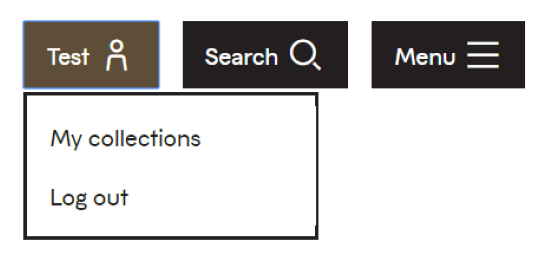 On your page you will get an overview over your collections, and the ability to edit information about your user and your username, share your My collections page with others, and delete your account.
Your first collection
To create a collection, choose "Create new collection" on your page, or create a new collection after selecting a work to add. Enter the collection name and, if desired, a description, and check the box if you want your collection to be private (you can only share open collections). Read more about our privacy policy.
On the collection's page you can edit the above information, and delete the collection, with the "Edit" button. 
Add more objects to your collection by searching them, or finding them on other collection pages, by clicking on the heart symbol and choosing which collection to add the object to.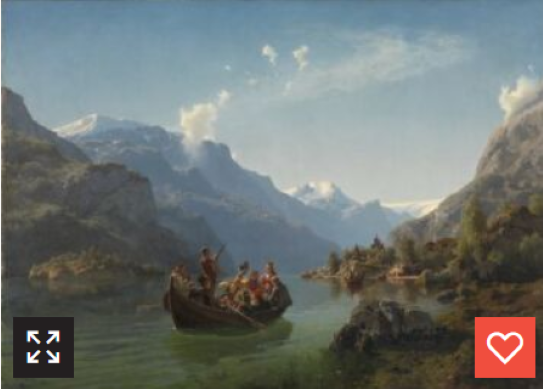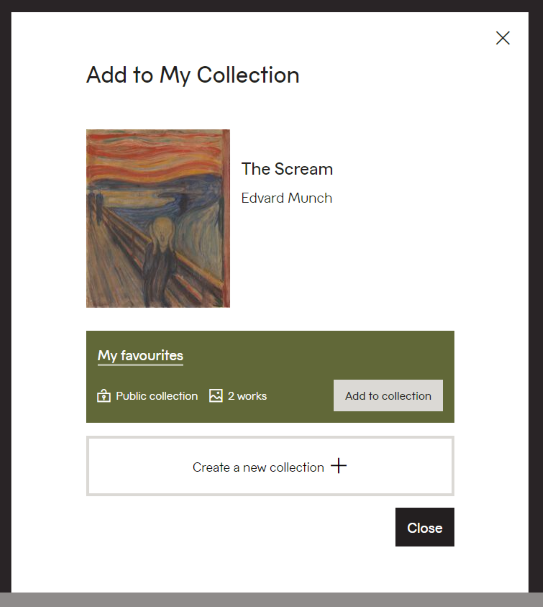 You can remove works from the collection by clicking on the pencil symbol on each work. 
On each collection you can change the order the works are placed in by choosing "Change sort order" under the "Edit" button. The first work in your collection determines the background color of the presentation. 
Get inspired
You've made your first collection!  You can add as many collections and works as you desire. Share collections with friends through social media. 
Need more inspiration? On the main collection page you will always find new collections from other users, together with articles and highlighted material from the museum. Browse, explore and enjoy!