Brunna Laboissière: "Fabiana"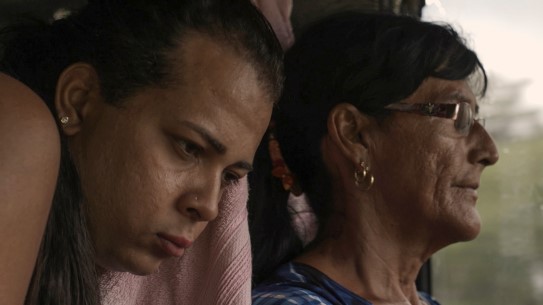 Fabiana is a veteran long-haul trucker with thirty years experience of conquering both roads and women in the Brazilian hinterland. Fabiana is also transsexual – not that she tries to hide it in the roughneck world of professional truckers. Director Brunna Laboissière joins Fabiana on what is supposedly her last trip before she retires. On the road, Fabiana confides her story in the director. At the same time, the director gets to know Fabiana's lover, Priscilla, who adds detail to the narrative.
Brunna Laboissière studied architecture and urbanism at the University of São Paulo. She has worked as a producer, camera operator, and screenwriter for a number of films. Fabiana is her first experience of directing.
The National Museum's curator Geir Haraldseth will introduce the film. This screening is part of the film series MY VOICE YOU CAN'T HEAR / DEN STEMMEN DU VIL IKKE HØRE, a collaboration between the National Museum and Transcultural Arts Production (TrAP), in connection with Queer Culture Year.
Technical details
Director: Brunna Laboissière
Genre: Documentary
Language: Portuguese
Year: 2018
Length: 89 mins.
Country: Brazil