Text by Communication Advisor Ellisiv Brattfjord
Hansteen was bullied and faced opposition throughout her life. Marta Breen – author, feminist, and Hansteen-fan – believes we have much to learn from the artist's mettle.
What is the coolest thing about Aasta Hansteen?
– My favourite thing about Aasta Hansteen is that she was so implacable. Although she was harassed throughout her life and subjected to attempts to manage her behaviour, she stuck to her guns. She refused to give in to the ideal of the subservient woman that prevailed in her age and instead upheld her own sense of what was right and wrong, insisting on following her own path.
What was her most important contribution to the struggle for women's rights?
– I would say that she contributed in two distinct ways: she made contributions to theory, including in her book Kvinden skabt i Guds Billede (Woman Created in the Image of God), where she argued vigorously against the church's view of woman – and with the way she led her personal life. She showed women and men in Kristiania that it was possible to live as an independent woman, artist, and intellectual, without having to marry or play the role of the submissive woman.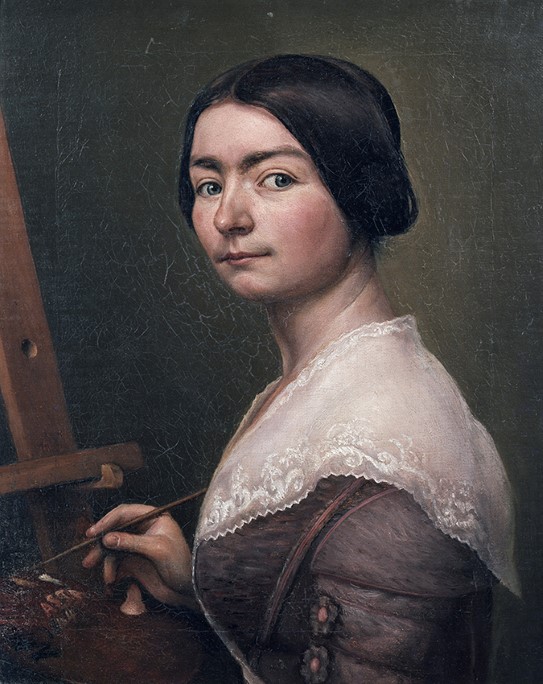 «Kvinden skabt i Guds Billede»
Book and lecture written by Aasta Hansteen.
«Kvinden skabt i Guds Billede» was published in 1878, followed by an expanded edition in 1903.
Building on Genesis 1:28, Hansteen argued that woman, too, was created in the image of God, and that hence God is as much female as male.
«That matter which is called the struggle for women's rights, this work being carried out all over the civilised world to improve the position of women and grant them their natural rights – this matter has its opponents, who represent this work in such a twisted and caricatured manner that it is hard to believe that they are in fact giving voice to their actual persuasion; one almost believes that there is ill will at play; that is to say that they are pretending to be foolish, in a manner of speaking, so they can avoid admitting the justified – indeed, infinitely justified – nature of this effort, which is to liberate women from the oppression of prejudice. There are both male and female opponents to this matter. I do not know which of them are the worst.» – Excerpt from the book.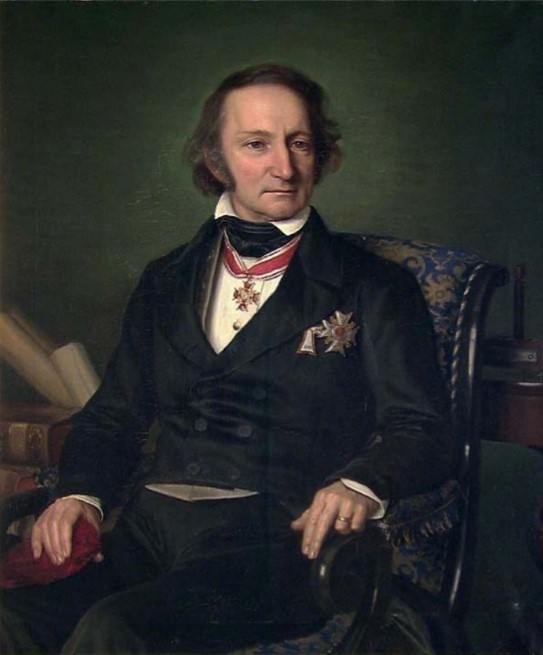 This portrait of Aasta Hansteen's father was one of the very first works of art by a woman artist to be purchased by the National Gallery of Norway. Aasta Hansteen, «Professor Christopher Hansteen», 1853.
– Hansteen grew up as a member of the upper class with a father who was a renowned scientist. Although her relationship with her father was good, she described the society she grew up in as elitist and designated it 'a spiritual desert'. Hansteen was frustrated that the struggle for women's rights had made so little headway in Norway. In fact, this largely accounts for why she travelled so much abroad, first to study art in Europe and, later on, as a 'feminist refugee' to the USA.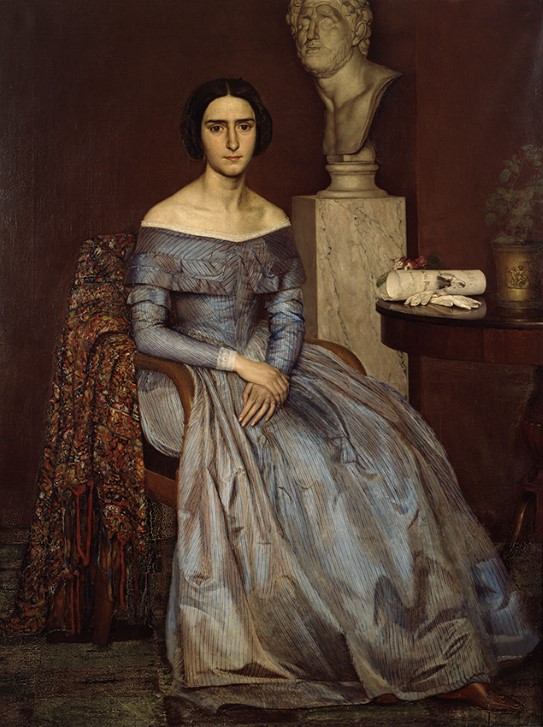 What was her experience of the USA, when she opted to emigrate there for some years?
– When she moved to the USA, Hansteen was a mature woman. She tried to make a living as a portrait painter, but making ends meet proved difficult. She also struggled with the language, which is probably the reason she mostly moved in Norwegian-American circles. But she loved following the news on the American women's movement, which she had admired for decades. She attended meetings and gatherings and was greatly impressed by American women's self-confidence when they took to the stage to give their speeches. Hansteen was the first woman in Norway to lecture in public, but her listeners would generally try to boo her off the stage, as it was thought scandalous for a woman to speak in a public setting.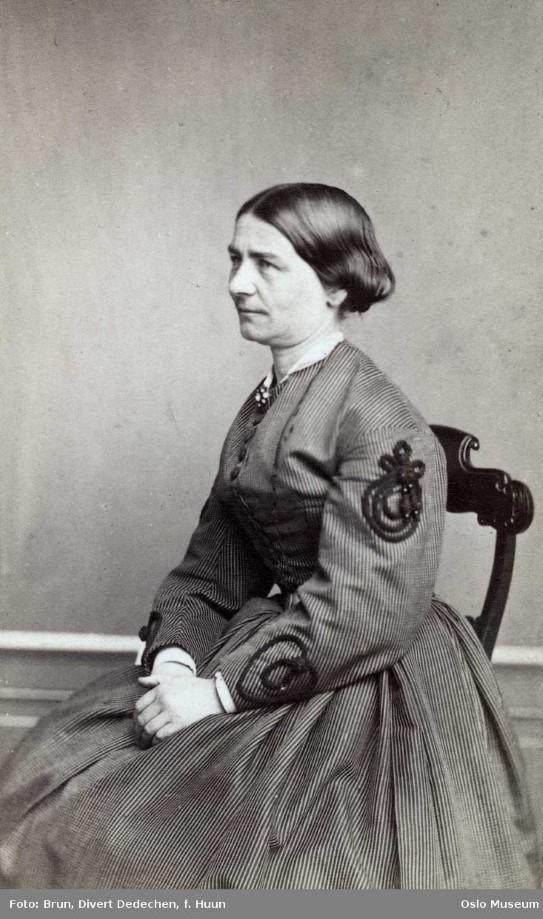 Facts about Aasta Hansteen
Born 10 February 1824; died 13 April 1908.
Studied to become a painter, taking private lessons in Copenhagen, Munich, Dusseldorf, and Paris.
Painted mostly portraits, but also large Biblical scenes.
In addition to being the first Norwegian woman with professional training as an artist, Hansteen was the first woman to be awarded a grant from the Norwegian government for artists and scientists. She spent this on a year's study in Paris.
Here, she was the only Norwegian woman to participate at the Exposition Universelle in Paris in 1855 with four paintings.
Her portrait of her father, Christopher Hansteen, was purchased by the National Gallery in 1880 and Hansteen was thus the first Norwegian female artist to have her work acquired by the museum.
What was it like to be an artist in Hansteen's day?
– Women artists living in her day faced many challenges: Given that the most important academies of visual art were not open to women, they had to seek out more expensive, private alternatives. Tutoring would often take place in the artist's or professor's private studio. As female students were not permitted to paint in the sole company of a male teacher, the young women had to move in pairs or small groups. Women were not allowed to draw naked models, and it was expected that they would give up painting once they married.
– Hansteen's style of painting was considered unconventional; it was somewhat more robust than the style employed by others, and she gave importance to her models' distinctive expressions and personality, rather than idealising the subjects of her paintings. This did not always appeal to the public and her work was often criticised. She preferred working on large, visionary scenes and Biblical motifs. However, the artistic community was sceptical to this; it was considered preferable for women to paint portraits or small still-lifes with indoor motifs.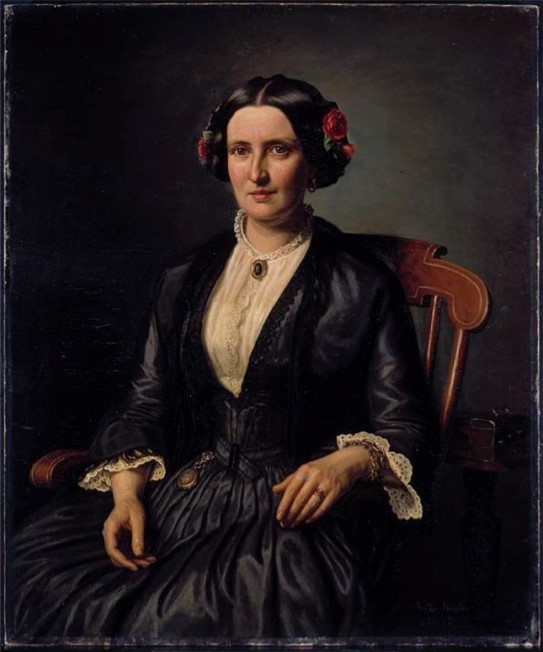 Why should more people learn about Hansteen?
– Aasta Hansteen was a pioneer in multiple areas. Not only was she the first Norwegian woman to take to the stage to speak, but she was also the first Norwegian woman to be professionally trained as a painter. Moreover – despite coming from the Kristiania bourgeoisie – she was the first woman to publish texts in Nynorsk.
Martha Breen
Norwegian author, journalist and feminist, born in 1976
Author several books, including: Radka Toneff – hennes korte liv og store stemme (Kagge Forlag, 2008); Piker, vin og sang: 50 år med jenter i norsk rock og pop (Spartacus Forlag, 2009); Født feminist: hele Norge baker ikke (Gyldendal, 2014), F-ordet. 155 grunner til å være feminist (Manifest, 2015) together with Madeleine Schultz and Jenny Jordahl; Rumpefeiden (Manifest, 2016) co-authored with Jenny Jordahl; 60 damer du skulle ha møtt: norsk kvinnehistorie for deg som har det travelt (Manifest, 2016) together with Jenny Jordahl; Kvinner i kamp (illustrated by Jenny Jordahl) (Cappelen Damm, 2018); Kvinnekamp: Foreningen Skuld: Norges første bøllekurs (Nasjonalbiblioteket, 2018); Om muser og menn (Spartacus Forlag, 2019); Hvordan bli (en skandinavisk) feminist, (Cappelen Damm, 2020)
Produces the podcast «Patriarket faller», with Anette Garpestad.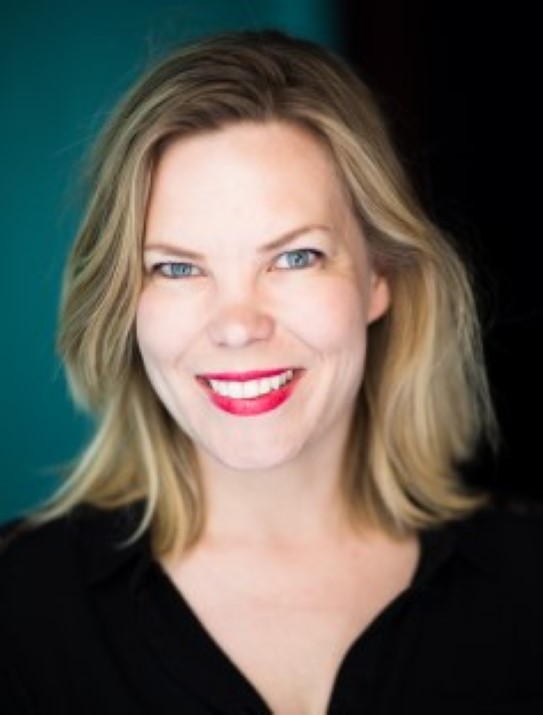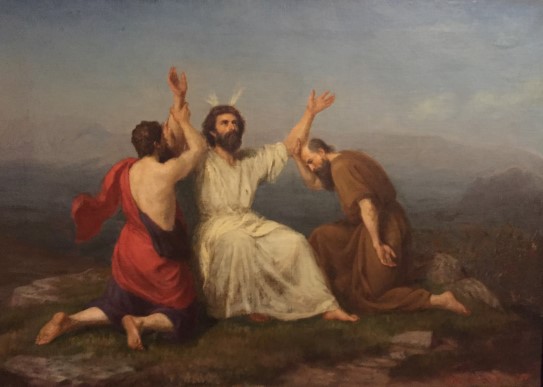 ​​From the book «Byoriginaler» (City Originals) on Hansteen: «I do think that Aasta Hansteen may have lacked sex appeal and it; she was right out ferocious. She was impulsive, with a harsh mood. I have seen her dance the can-can with Randi Blehr in the womens' right-to-vote club, and it was a grotesque sight to behold!»
These are the prejudices that women continue to meet today if they fail to behave «appropriately». Is it possible that these depictions of her as not «feminine enough» for her age can explain why she has not been given the recognition she deserves as an artist?
– Hansteen displayed no interest in men – and vice versa. She broke virtually all of the norms defined for women of the bourgeoisie in her age and was branded as 'ungovernable'.
In connection with the publication of her work «Kvinden skabt i Guds Billede», she travelled across the Nordic countries and gave speeches, something that was considered scandalous. It was thought that women should stay at home and not speak in public. The mere sight of a woman giving a public speech was sufficient to make people point fingers and laugh, and many people attended the lectures merely to ridicule her. Newspapers such as Aftenposten and VG printed nasty caricatures of Aasta, making fun of her looks. She was persecuted by gangs of boys on Karl Johan Street, and always carried an umbrella or a riding whip to ward off attacks. As an artist, too, she found that the criticism of her work was conflated with comments on her looks, her personality, and the popular impression of her as an eccentric.
​​What can Norwegian feminists learn from Hansteen today?
– That we must brave unpopularity. Even if people brand you a 'red-stocking' or an 'Ottar-lady' – let them. Let us just bear it; the most important thing is that we have the courage to speak up about injustice when necessary.
Literature
Marta Breen: 60 damer du skulle ha møtt: norsk kvinnehistorie for deg som har det travelt (Manifest), 2016, with Jenny Jordahl
Anne Wichstrøm: Kvinneliv, kunstnerliv. Kvinnelige malere i Norge før 1900 (Gyldendal), 1997.