One of Bjarne Melgaard's principal works has been conserved and is ready for the new National Museum.
Text by Reidun Solheim, Communications Adviser.
A bronze sculpture of a male figure with large eyes and a body perforated by numerous holes stands on a transport crate marked with the warning Fragile Contents. On the floor in front of it lies another crate, half open, which is full of magazine cuttings, drawings and texts.
Marked with dirt, footprints and museum labels, the crates look as if they have been circulating in the art world for quite some time. A Gucci garment and a pair of skin-coloured knitted gloves, like relics from the artist's life, lie casually discarded on the installation.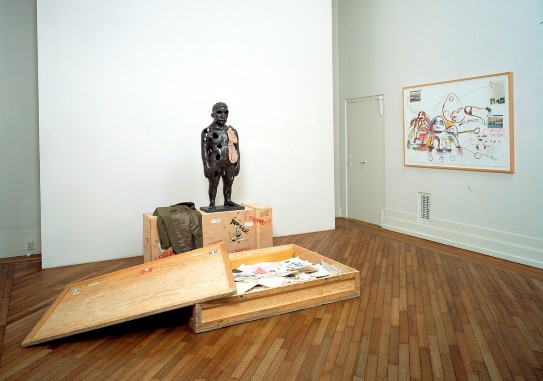 Melgaard's works revolve around taboo themes such as subcultures that glorify violence, AIDS and transgressive behaviours. Many of his sculptures have holes. These could be allusions to the sores that afflict AIDS sufferers, but more broadly they refer to two recurrent themes in Melgaard's work: confession and addiction.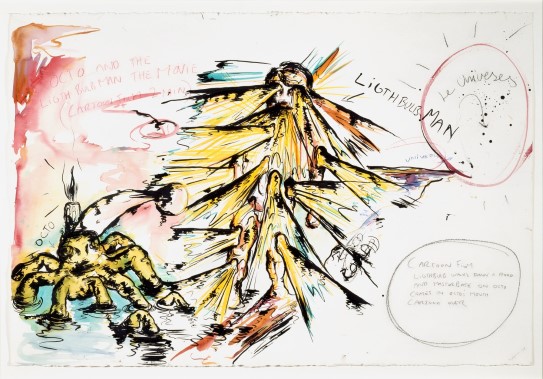 The installation, which encompasses no less than 575 objects, has undergone extensive conservation in preparation for its move to the new National Museum. The original wax coating on the bronze sculpture, which had become discoloured and worn, has been restored by the museum's conservators. After cleaning, the surface was treated with three layers of wax and then polished.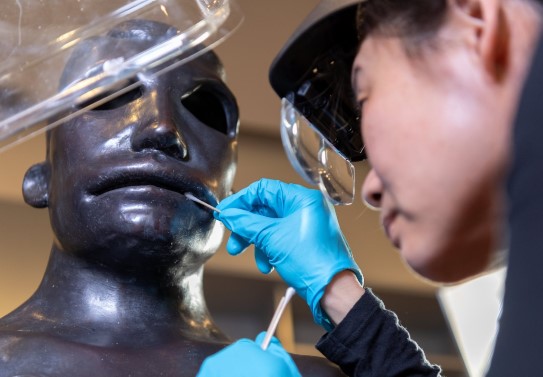 Begun in 1997, it wasn't until 2017 that Melgaard put the finishing touches to the work: 
Nearly 20 years ago, long before I began to sort through the contents of the second crate to get a complete overview, it was unclear what the pile actually contained, mainly because these drawings and texts were meant to be like an undisturbed heap. 
The paper items have now been stored in acid-free folders and boxes, sorted according to material and content. The way the installation was previously presented has been carefully documented so that its original chaos can be accurately recreated in the new National Museum.